Not feeling the nickname "Darkness," but this dude rips. Good stuff from Mental.

The Cons team traveled the world last year and put together a tour video. The first couple spots are in Atlanta. Check it out!

We're premiering Transworld's new video Substance Friday, February 19th at 8:00. Come out and see the first VX video Transworld has done in years. We'll have DVDs available as well. Keep physical media alive and adorn your shelf with a hard copy to impress your friends. Ruin Video Nights are always free. All are welcome.
Substance – TransWorld SKATEboarding from TheEnthusiastNetwork on Vimeo.
Hopefully you've already seen Tom Knox's part from last years best video Vase. Now you can check out some behind the scenes stuff thanks to filmer Jacob Harris.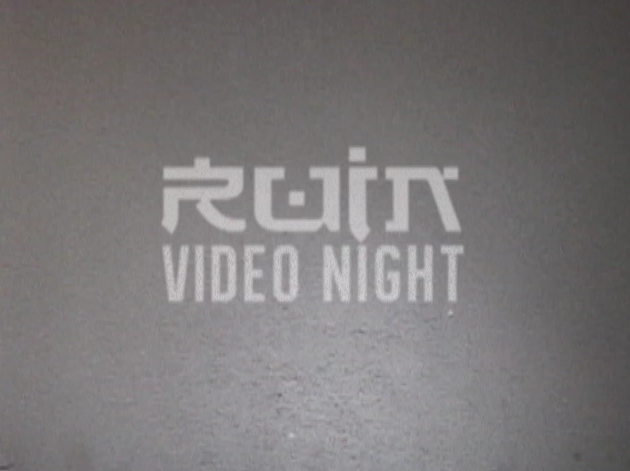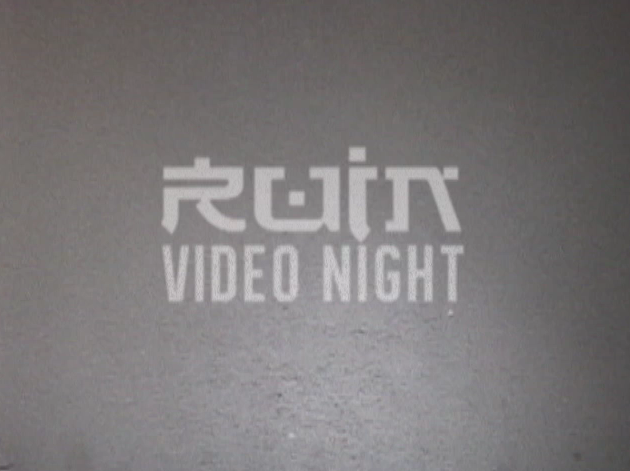 At 8:30 on Friday, February 5th, we will be hosting the second Ruin Video Night. This time we'll be playing a couple of classics, Eastern Exposure 3 and Eastern Exposure 0. Admission is free, and we'll sell soda and popcorn for a dollar. Help us make this a monthly thing and hang out with us.  All are welcome!
Another Trailer for "Threadcleaner", premiering with Widdip's new video "Gentlemen's Club" This Saturday (8PM HERE). This trailer highlights the Widdip section in "Threadcleaner" which includes Ruin's Victor Gonzalez, Shane Farber, Noah Chee-How, and Grayson Miller.

Premiering this Saturday, (Jan 23rd at 8PM HERE) Matt Creasy along with the Threads Idea Vacuum, brings us the 3rd video in the Threads series, "Threadcleaner"  This one also features Ruin's own Andrew Edge, Jeremiah Babb, Chris Head, Noah Chee-How, Victor Gonzalez, Shane Farber, and Grayson Miller.  It's also a double-feature premiere with Widdip's latest video "Gentlemen's Club" (Trailer for that one in previous post).

Widdip and Threads are putting on a premiere at the Defoor Centre on Saturday, January 23rd at 8PM.  Big lineup of dudes between the two videos.  Bring some dough and support some of the guys working very hard to keep real skate videos alive.
Gentlemen's Club

The usual suspects in this one, Wes, Noah, Grayson, Shane, and Victor. Haven't gotten a sneak peak at this one, but there's sure to be some good stuff and plenty of New York footage as well as Atlanta.
Threadcleaner
No trailer from Threadcleaner yet, but there should are some really heavy full parts, maybe a going-pro part as well?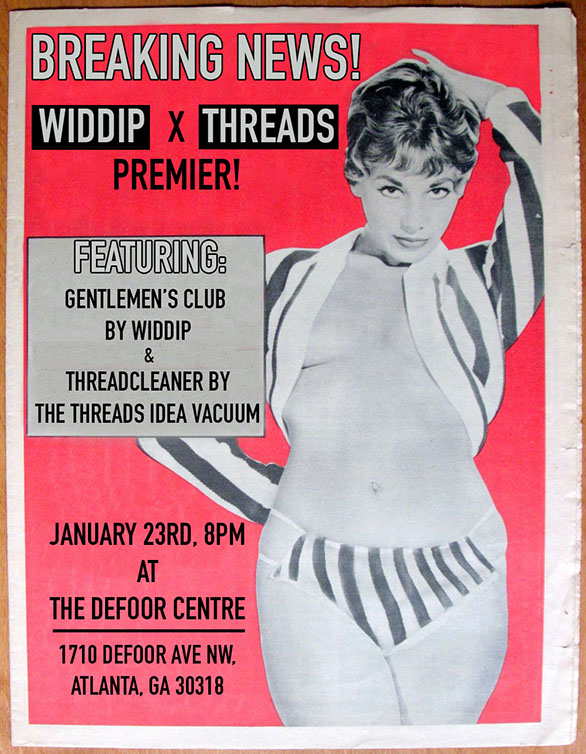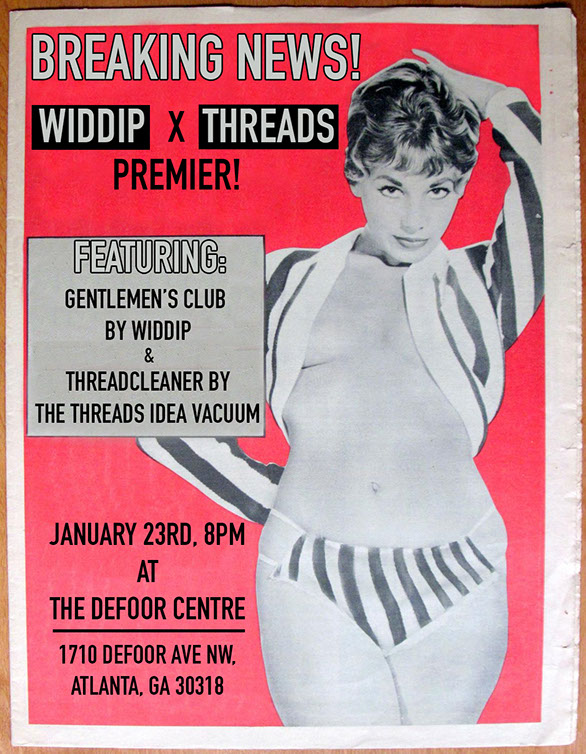 Magenta's new video "Just Cruise" will be premiering at the shop Friday, December 11th at 8:30.  Come enjoy some popcorn and some really fun street skating!  Check out the trailer HERE.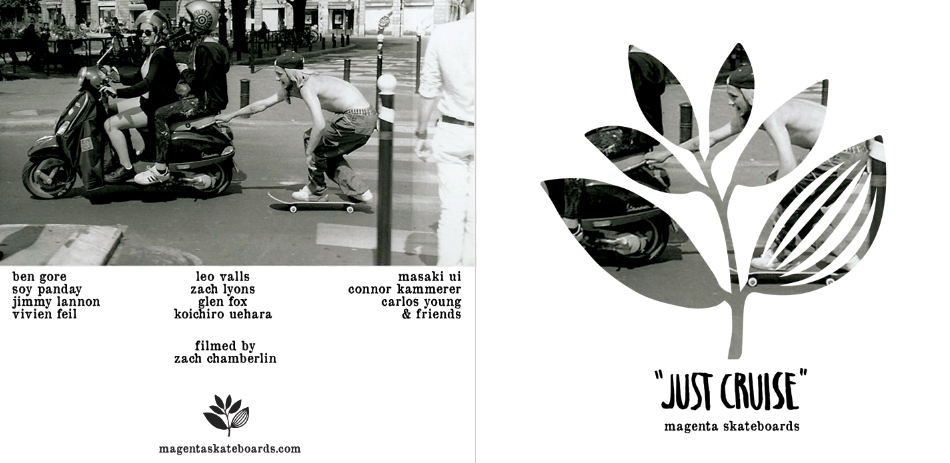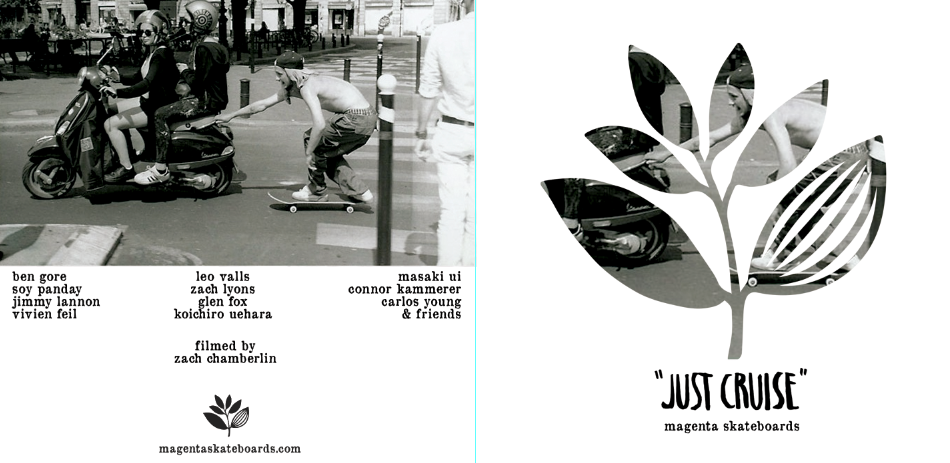 You guys been sleepin. We still got a copy of THNKU featuring occasional Atlanta transient Pat Gallaher and the Ruin homie, Brook Run regular Julian Mejia.