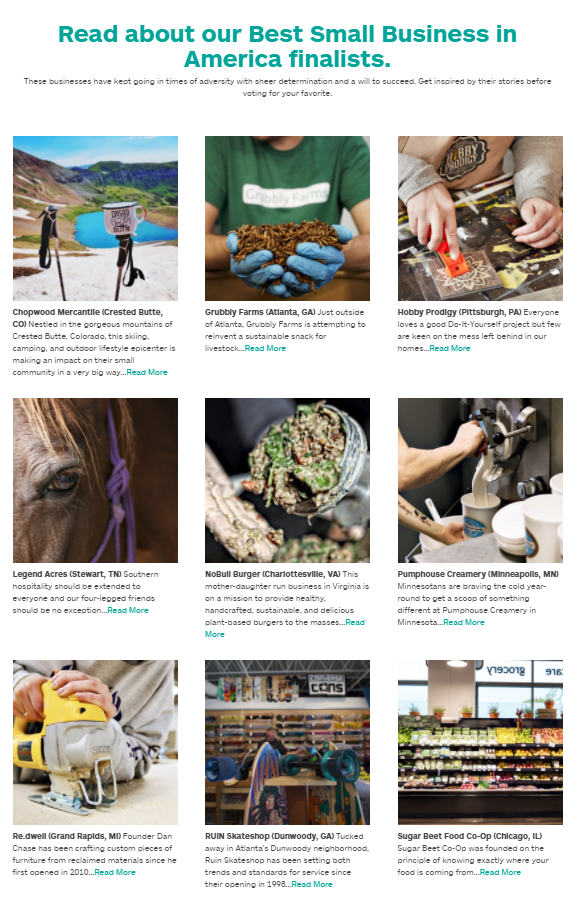 Click the photo or the link below to vote Ruin, Inc.!
"Best Small Business in America" competition from Rubicon Global.
We are officially finalists, but now we need all of you to vote!
https://www.rubiconglobal.com/best-small-business-contest-voting/#contest
Dudes and dude-ettes, WATCH THIS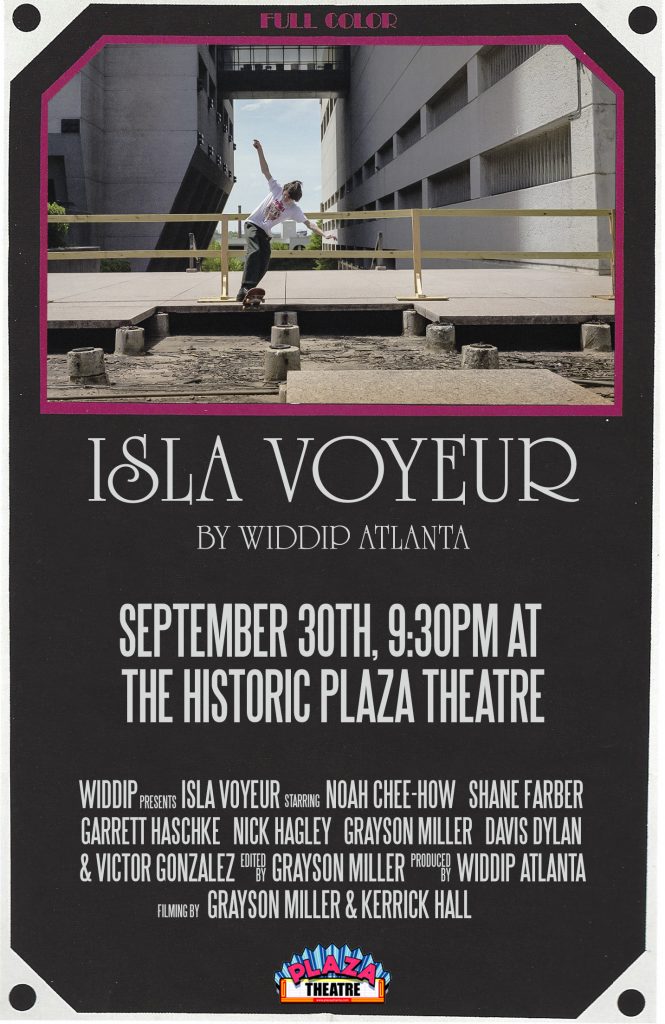 — FREE ADMISSION —
ISLA VOYEUR preview 1

ISLA VOYEUR preview 2

Plaza Theatre is located at
1049 Ponce De Leon Ave NE, Atlanta, GA 30306
http://plazaatlanta.com/
Brought to you by the hard work of everyone at Widdip Atlanta
http://widdip.com/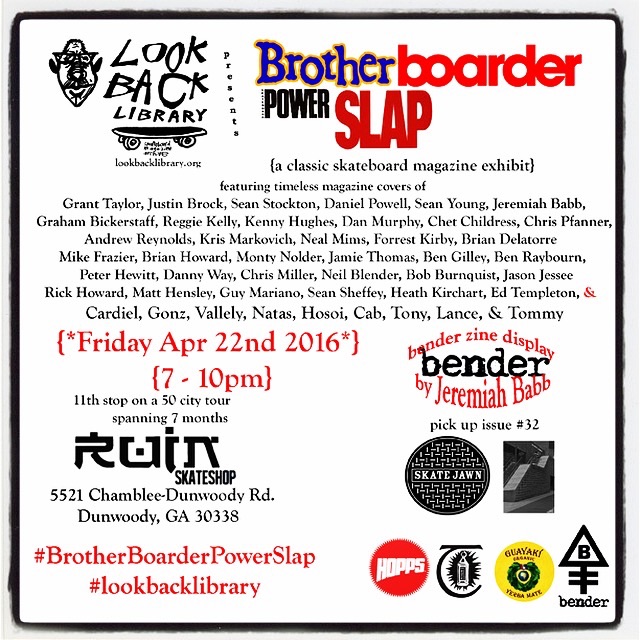 The Look Back Library is coming to Ruin on APRIL 22nd, to show off some historic magazines, including covers from local rippers like Grant Taylor, Justin Brock, Daniel Powell, Sean Young, and Jeremiah Babb, to legends like Cardiel and Hosoi. Come hang out with us from 7PM-10PM and touch some pieces of skate history.
The Look Back Library is a non profit out of San Diego, with a mission to preserve printed skateboard materials, promote literacy, and build publicly accessible skateboard magazine librarys.
Check out Jenkem's look at the man behind the library and his mission in this video.

Deluxe Distribution (Venture, Thunder, Krooked, Real, and Spitfire) hooked us up with DVD copies of a couple of their videos burned from their personal digital copies. We've got "The Spitfire Video" (1993), and Real's "Non Fiction" (1997) playing on the big screen. Come check out a couple of classics in, probably, the best quality you will ever get to see.
As a bonus, and a thank you for participating in our video nights, Spitfire hooked us up with a bunch of promo material to give away! Hang out with us on Friday, April 15th, at 8:00 PM.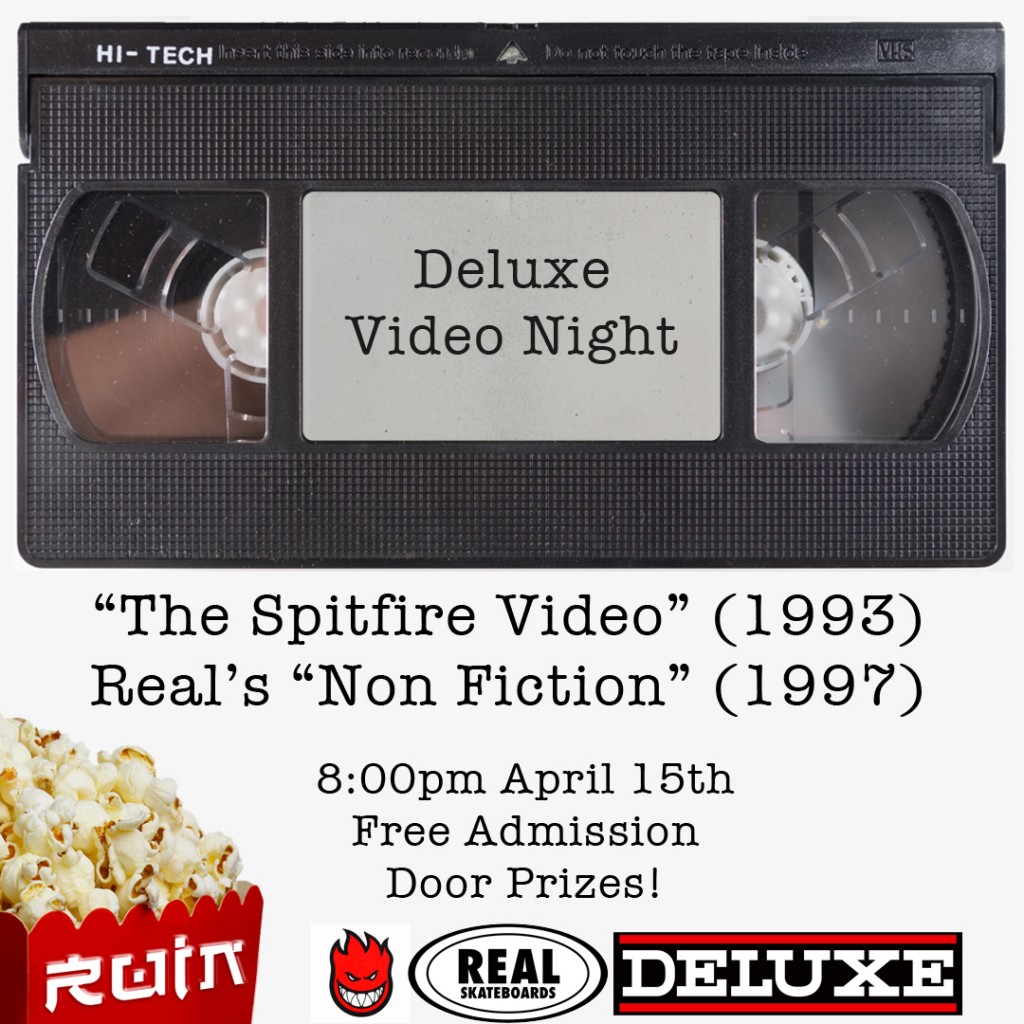 Ruin team rider Noah Chee-How has a part in the local video "Gentlemen's Club" by Grayson Miller, which came out early this year. They just posted Noah's part online over at the Widdip site. Check it out below. We still have a few copies of this video left at the shop if you'd like to see the rest of this awesome project.
We are proud to announce, Ruin will be premiering Polar's new video "I like it here inside my mind, don't wake me this time."  We wont have hard copies by the time the video premieres, but we will be taking pre-orders from now, through the premiere (in-shop only).  Attendance is free, so come hang out, and see one of the most anticipated videos of 2016!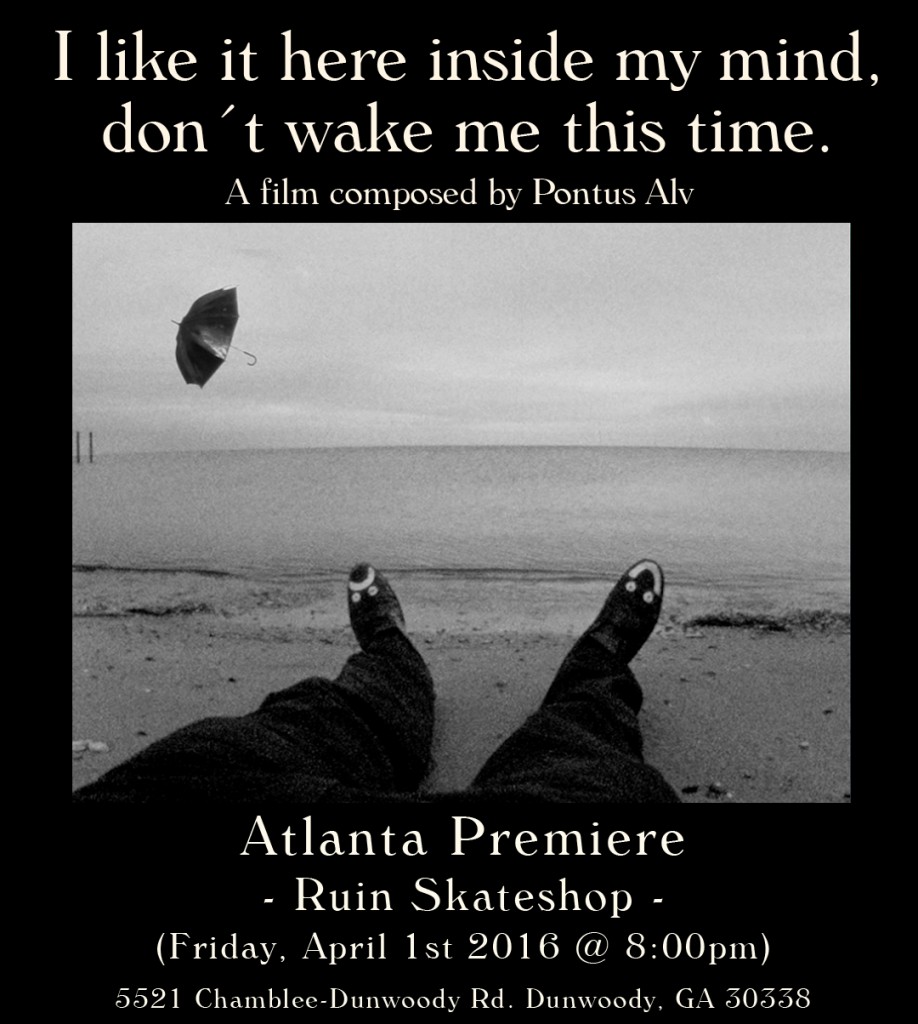 In the meantime, check out Polar's previous videos…
The Strongest of the Strange (2002-2005)
In Search of the Miraculous (2005-2010)
No Complies & Wallrides + Shuvits (2012)
The Polar Skate Co. Promo (2012)